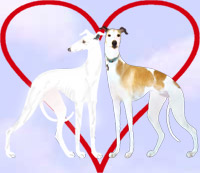 GREAT NEWS!!!!!
Joey's Greyhounds Friends Inc. has teamed up with a company here in southwest Florida that has the potential to provide us with a passive residual income of over $6000.00 per month and you can do the same thing and help Joey's at the same time!! Just think of what we could do with this amount of income. Dog food, Vet Bills. Ect
Once you have gotten to this site:
Click on Opportunity then,
Voiparty Presentation
If you have any questions, please contact Ken Squires at [email protected] or Call him at 1-239-574-8844.
Please watch the Video, It can mean so much to all of us.
Joey's Greyhound Fund

GreyTalk is a bulletin board forum where people get together online to
share information and stories about retired racing Greyhounds.
We always want to let our Greyhound Friends know who is supposting us.
These people are the BEST!!!
Call in and see us when you are passing you'll allways receive the Paradise Welcome!
Fastdogs, a site devoted to retired greyhounds and the people that love them.
Check Out Theresa's MY Space
Great Deals on all your Dog Toys.
Up to 25% of profits from each order are
donated to the participating Animal Shelter
or rescue of your choice! Shop and save lives today!
Dedicated to finding loving qualified forever homes for retired racing Greyhounds and educating the public on the need for Greyhound adoption and how they make greyt pets.

SELECT your favorite cause (or add a new one). Register with iGive and SHOP at brand name online stores through the iGive Mall. A portion of each purchase is donated to your cause. SAVE money with exclusive coupons/free shipping deals. Plus, when you shop within 45 days of registering we'll donate an extra $5 to your cause!
Purina® Pro Plan® created and supports the Rally to Rescue™ program to help rescue organizations give pets the nutrition and care they need and deserve. Our Rescue Ambassadors are the heart of this program.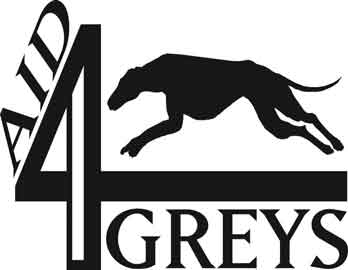 Aid4Greys, Inc., a 501(c)(3) non-profit corporation, has been founded to help Greyhound rescue groups everywhere. There are so many groups in need that we felt we had to do our part in seeing that every retired racer finds his or her forever home
The Greyhound Project's award winning site helps potential adopters learn all about Greyhounds and find their nearest adoption agency. They also publish a quarterly magazine, "Celebrating Greyhounds", for greyhound adopters, owners, and admirers.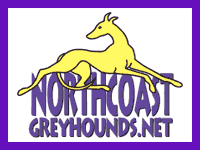 Northcoast Greyhounds is a FUN-Draising enterprise offering
greyhound gifts and Unusual Jewels on both their website and ebay
auctions by Greytstuff. 100% of the profits from our products are
contributed to greyt causes.
The Greyhound Protection League (GPL) is a national, non-profit organization
dedicated to protecting greyhounds from exploitation and abuse.
Team Greyhound Adoption is dedicated to finding loving homes for retired racing greyhounds in Ohio, Southeastern Michigan, Eastern Indiana and Northern Kentucky.

Greyhound Rescue & Rehabilitation finds homes for ex-racing Greyhounds in Westchester, Putnam and Rockland Counties, NY and Fairfield County, CT.

Global, searchable database of over 500,000 Greyhound-Pedigrees
including their lineage, littermates and racing history.

Grateful Greyhounds provides adoption and community outreach services in NYC,
Long Island, Westchester/Rockland Counties, and parts of New Jersey.
New England based rescue organization that works to create kennel space and find permanent homes for all retired racing Greyhounds regardless of their age or condition.
Get your free quote from Pets Best pet insurance