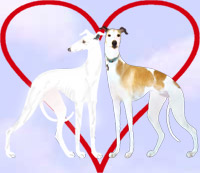 If you're interested in adopting a needy greyhound or know of a special someone who may be, please fill out our adoption application and submit it to the address below as soon as possible. And, thank You so very much from all of the volunteers at Joey's Greyhound Friends for wanting to make a difference in the lives of these beautiful animals.
Our Adoption Fee is $200 and it includes:
Neuter/Spay, Ultrasonic teeth cleaning, Vaccinations,
De-worming, Rabies tag, County tag, Name tag,
plus a Martingale Collar and matching leash of your choice.
fake richard mille
Click here to view our adoption application
FLASH
Racing Name: Ww's FLASHMINUTE
Age: 2 3/4 YEARS (07/07/07)
Sex: MALE
Color: LIGHT FAWN
Small Animal Safe: NO
Kid Friendly: YES
Needs fenced-in yard: YES
Needs to be with another greyhound: YES -OR OTHER BIG DOG TO PLAY WITH
Needs to be permitted on furniture: NO
Character: Flash is a wonderful greyhound and we are lucky and happy to have been able to get him into our group. He is very well behaved with easy manners, and took to retirement as such a young age in no time. He enjoys running in the fenced in yard for fun instead for his life. He discovered stuffies in no time and gets a kick out of playing with them. While he gets along with the other dogs in the house, he loves and thrives with attention and could be maybe also an only dog. A young family with teenage kids, a retired couple with lots of time and love to give, a single person who works from home or wants to come home to a companion who patiently at the door after you pulled into the garage, would be the perfect match for this gorgeous boy.
Come and meet him and fall madly in love with him.
SUMMER
Racing Name: JA'S SUMMER HEAT
Age: 4 YEARS (06/05/2006)
Sex: FEMALE
Color: BRINDLE
Small Animal Safe: YES
Kid Friendly: YES, OLDER ONES
Needs fenced-in yard: YES!
Needs to be with another greyhound: YES!
Needs to be permitted on furniture: YES
Character: SUMMER has arrived! and not just the scorching temperatures outside, no, we have our own Summer now- A tiny little brindle girl who is full of life, full of love, full of sweetness just like a home made lemonade on a cool summer evening! She is a gem and her personality will just enchant everybody who is lucky to meet her! She loves life and loves people, other greyhounds, other dogs, older kids,cats, just everybody- Life is good! She smiles a lot and loves lounging around on the couch, snuggling up with you in the bed. Toys and stuffies are a big entertainment and to run for fun rather than for her life is so much enjoyable- Summer really got her name right and she has to keep it, because she is a ray of sunshine, she is a true summer, loving, affectionate, sweet, comical, just a perfect little greyhound girl who wants to crawl under your skin!
RAVEN
Racing Name: JA'S OPALITE
Age: 5 YEARS
Sex: FEMALE
Color: BLACK
Small Animal Safe: YES
Kid Friendly: YES
Needs fenced-in yard: REALLY SHOULD HAVE IT, SINCE SHE LOVES TO RUN
Needs to be with another greyhound: NOT NECESSARY
Needs to be permitted on furniture: YES!
Character: Raven is a snuggle bunny! Oh, she loves nothing more than being next to you on the couch or, at night, a must- in the bed and to snuggle up! She is a sweet, sweet little girl who loves life, loves stuffies, loves going on walks, loves meeting strangers and friends, loves everybody! She is presently fostered by the family who has her true litter brother, Clyde, and the two seem to remember each other,they are very found of each other- however we feel that Raven would be fine as only dog, as long as she is permitted on furniture and gets lots of kisses and belly rubs-
She is a keeper and a doll, she is cute and very affectionate.
Come and meet her and fall in love with her!
MO
Racing Name: MO'S EXSTREAM
Age: 4 1/2 YEARS (05-12-06)
Sex: MALE
Color: WHITE/CHOCOLATE
Small Animal Safe: DON'T KNOW YET
Kid Friendly: YES
Needs fenced-in yard: YES
Needs to be with another greyhound: NOT SURE YET
Needs to be permitted on furniture: NO
Character: When have you all seen a chocolate colored greyhound lately? They are so extremely rare-but we got Mo, who is mostly white with big, chocolate brown patches! As handsome and exquisite he looks on the outside, as sweet and loving he is on the inside. Mo is just a super nice, wonderful greyhound who was mend for retirement and for love. He takes life in strides, loves to explore a home life with stuffies (mmhhh, so much fun) treats (yummy), good food (can I have another serving please?) and just soaks it all in like a sponge. We can see Mo being happy in a family with kids, coming and going, being a vital part of this family- we also can see him as a companion for a single person who will give him lots of love, attention and play time.
Mo is one of these perfect greys you just fall in love with at first sight-but than again, he is Mama Runningboard's son and all her pups are just wonderful, same as she is!He won't be with us long, he is a keeper and anybody who knows greyhounds will fall for him and will want to make him part of their family.
ALBERT
Racing Name: JA'S ?
Age: 2 YEARS (10-1-2008)
Sex: MALE
Color: FAWN
Small Animal Safe: DON'T KNOW YET
Kid Friendly: QUIET AND WELL BEHAVED ONES
Needs fenced-in yard: YES-AN ABSOLUTE MUST
Needs to be with another greyhound: NOT SURE
Needs to be permitted on furniture: NO
Character: Albert is a special boy! He never raced, he actually never left his breeding farm until we picked him up from there. Albert has no drive to chase, no attention of running after a lure, no interest in hunting. Albert is more interested in ear scratches and being close to people, however he keeps this side as a secret until you get to know him. At first apperance he is very shy and will not easily come up to you-however when you get close to him and start talking softly to him and scratch him or pet him, he will look at you with his big brown eyes, deep, brown eyes which look right through you- and you will fall for this little greyhound man- Albert is a greyhound for a quiet and calm household. He is not mend for a busy family with playful kids and a coming and going on a daily basis. He is the dog you want to snuggle up with in front of a fire place when the icy wind hauls outside-since our days and nights down here in Florida seem to get down right miserable cold, we went to the farm to get you this special quiet boy. Seing a shy greyhound come of of his shell, seing him trust and seing the love for a special person in his eyes is like Christmas every day of the year.
Come and meet Albert, a sweetheart who already won all of our hearts.